We like to show how good our Migrator for Notes to SharePoint migration tool is at migrating content. Fidelity of content migration is important to us and our customers.
So I created two new documents in one of our test Notes databases. One document contained two image file attachments. The other document contained the same images; but has embedded images.
I had two copies of the same #TheDress image. One is black and blue and the other is gold and white. I cannot honestly tell which one is which.
I migrated the IBM Notes documents to a Discussion list in O365.
The document with file attachments looks like below in IBM Notes.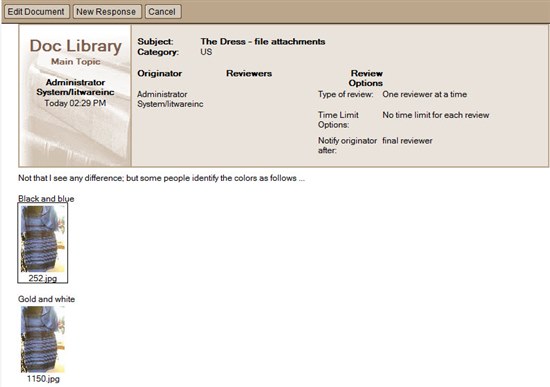 In O365, the same migrated document appears as below.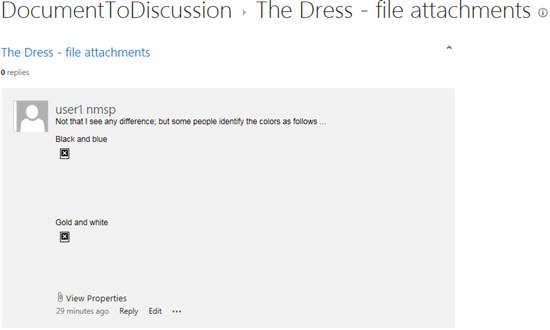 If I click on View Properties, I will see the file attachments.

The IBM Notes document with embedded images appears as below.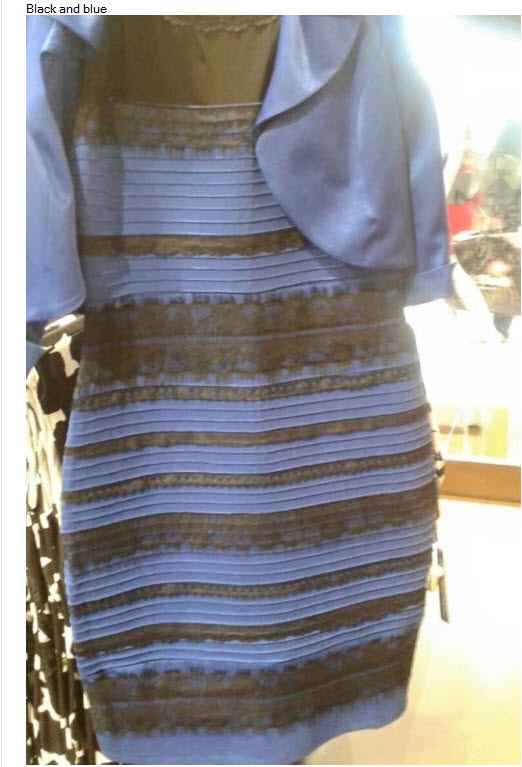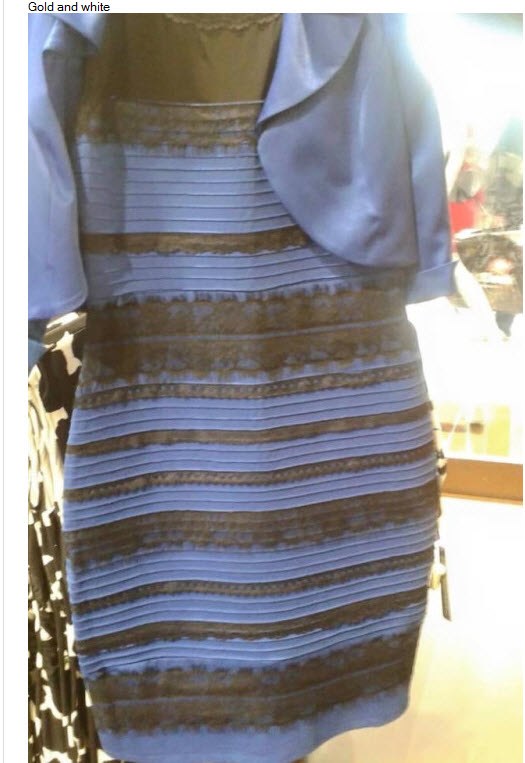 The migrated document looks appears as below in O365.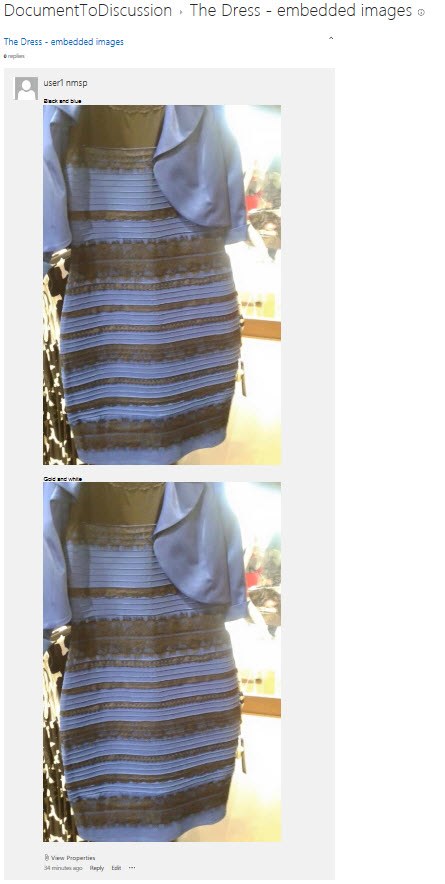 The good news is that the images migrated successfully from IBM Notes to O365 and maintained their image quality.
However, the problem still remains ... what colors do you see in #TheDress? You can decide what the colors are in IBM Notes and after they are migrated to O365 knowing that they are the same image.
Good luck!