What can be more natural than moving a file by grabbing it with your mouse and dragging it to a new location? Windows Explorer and hosts of other applications have taught us this simple and effective guesture that makes our routine interactions with the computer so much easier.
Quest Migration Suite for SharePoint is built with usability in mind and supports drag-and-drop throughout the application. You can drag and drop sites, lists, individual documents or list items, security permissions, web parts, managed metadata terms and much more.
Just load to a SharePoint site and you can grab everything you see in the navigation view or in the contents pane and drag it to wherever it needs to go.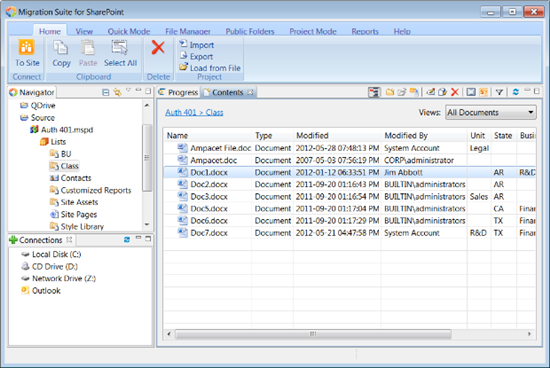 However if you have a deeply nested site hierarchy and lots of lists and libraries, using drag and drop within a single navigation area might not be easy. Well, unless you have a very big display of course. For the rest of us, there is a simple workaround.
Switch to the View pane in the application ribbon and click New Window:
Voila! You now have two navigation views, which you can put side to side and copy SharePoint content by dragging and dropping items between the windows.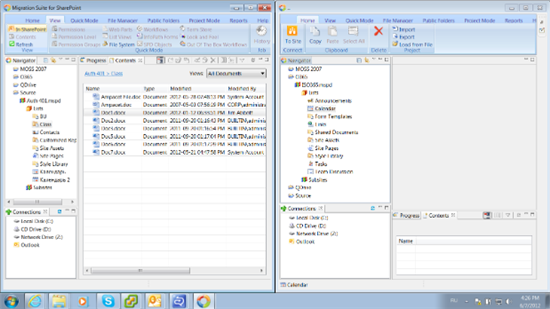 Tip: If you have Windows 7, you can use Aero Snap to arrange the application windows in just a couple clicks of the mouse.