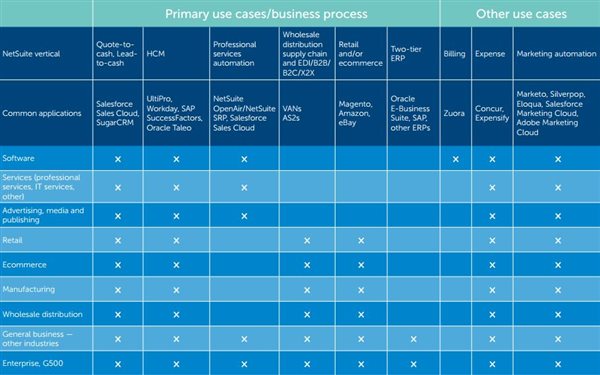 As manufacturers develop products and distribute them through ecommerce and retail channels via wholesalers and retailers, Electronic Data Interchange (EDI) is the standard by which all of this is tracked. Complicating matters, each channel and each retailer has its own requirements for how and when this information is shared, and every manufacturer uses its own set of applications and processes.
For manufacturers who depend on NetSuite's ERP platform, however, EDI doesn't have to be quite so complicated. By using an integration platform as a service (iPaaS) to seamlessly connect NetSuite with any combination of other applications and systems in most any configuration, EDI can be automated across AS2s, VANs and other warehouse management or ecommerce systems.
Take it from companies like yours who have successfully automated EDI with NetSuite and iPaaS - download a copy of the new NetSuite Integration Guidebook. This free eBook not only outlines simple ways in which EDI can be automated with iPaaS, but it also includes information on other business processes NetSuite customers can automate similarly. As a bonus, you'll also receive several customer success stories, each of which showcases a NetSuite integration project.
Boomi NetSuite Integration Guidebook — Get yours now!
In the guidebook you'll also have access to:
Common NetSuite business processes, like lead-to-cash and EDI, that also benefit from iPaaS
Information on using iPaaS to address integration challenges
A checklist for successfully implementing an integration project
A checklist for evaluating an iPaaS vendor
After you've read the NetSuite Integration Guidebook, let us know what you think of it in the comments below.