Many people travel to SharePoint tradeshows, never to know what goes on behind the scenes in the exhibit hall. I thought post SPC was a good time to let some of the secrets out.
10. To get "Bonked" in Europe means something totally different than it does in the US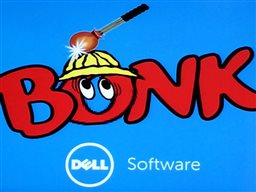 As a marketer, you worry about this sort of thing. You are careful with the words you choose - often "googling" to be sure you aren't saying something offensive. And then, mid tradeshow, a fellow with a smart British accent rolls up to the booth wearing a wide smile. With a snort and a chuckle he tells something you wish you hadn't heard. Many of us have these tradeshow moments. Thinking quickly, you hand him a stack of these ribbons for him and his friends:

9. The booths at the SPC are magically assembled…I walked the conference hall at 5:50 pm on Sunday evening, only 10 minutes before the doors were to open for the reception and there were boxes, fork lift trucks and messes everywhere.
| | |
| --- | --- |
| | |
| Quest booth at 5:52 pm PST on Mar 2 | Quest booth at 5:59 PST on Mar 2 |
Another marketing nightmare - you plan an extra 24 hours to get the booth assembled and...it's not! Fortunately, our talented Events Manager, Keri Ibbitson, clicked her heels, said a Hail Mary and viola! Conference magic happened.
8. What happens in Vegas is put all over facebook and twitter. Follow up on #spc14 or take a look at the Software SPC 14 conference album.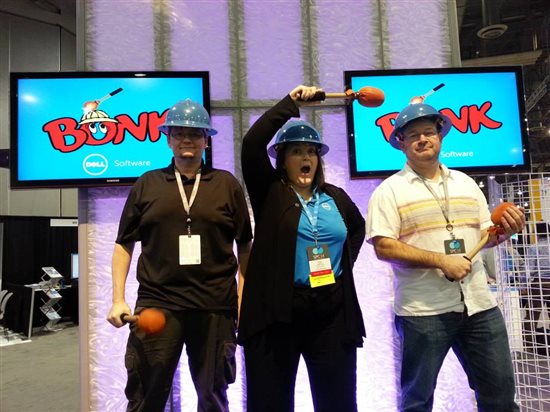 Here you see Keri getting into the action on stage!
7. Add Quest gals (ok a couple of guys too) to a quiet lounge atmosphere= instant dance party ensues (I think you had to be there -but I know many of you were …)
<I had the perfect picture of my co-worker to put here, but she had pics of me on her phone too...we'll leave it at that...>

6. RT: Dancin on tables = 2500 steps #questspcwalk #SPC14. Refer back to number 7!
5. Something's can't be unseen:
Oh my gosh there's a dude streaking in the #spc14 exhibition hall

.

Mark Rackley…eating bacon…in these gloves!
4. It takes over 90,000 steps to properly view SPC14 in Vegas!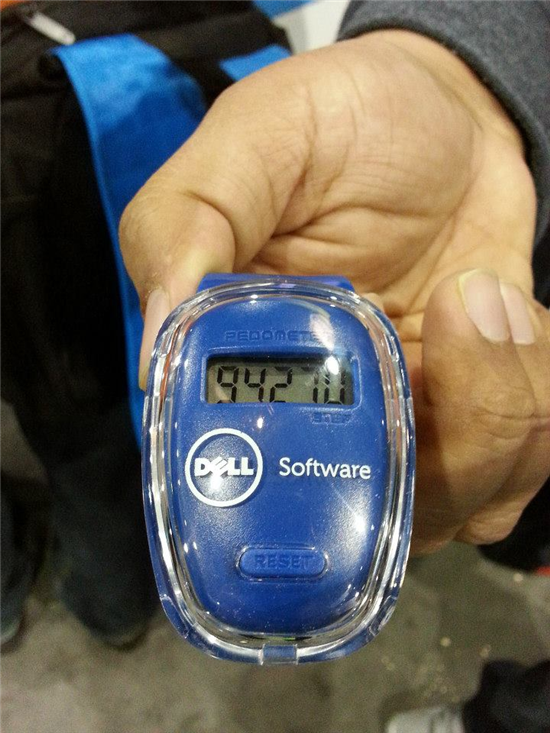 Congratulations to the winners of our "Walk the Talk #dellspcwalk" contest! We gave away 3 Fitbit prize packages to our contestants!
3. We have the best host and co-host on the planet! I knew that ahead of time - I swear they get better every year.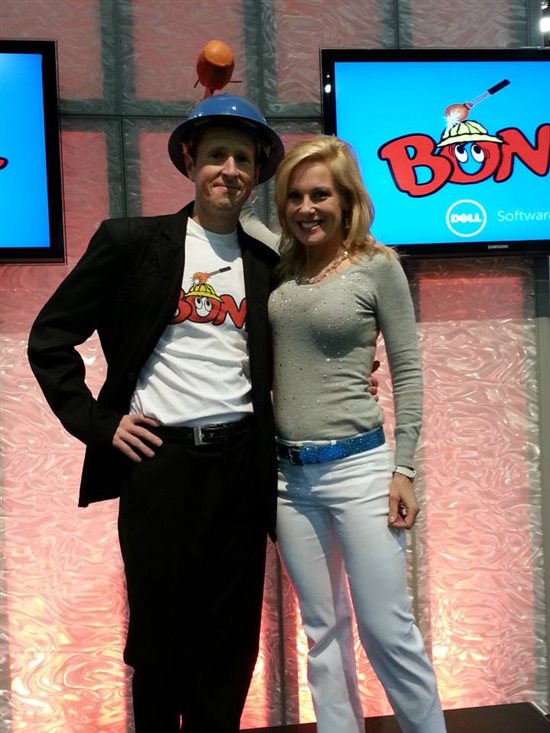 2. Some people still DO use mouse pads! We completely ran out!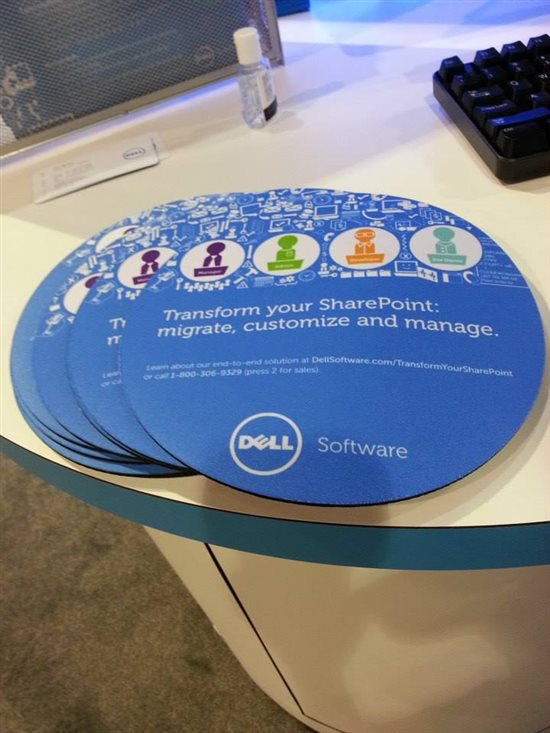 1.Quest knows how to draw a crowd….and we love you all!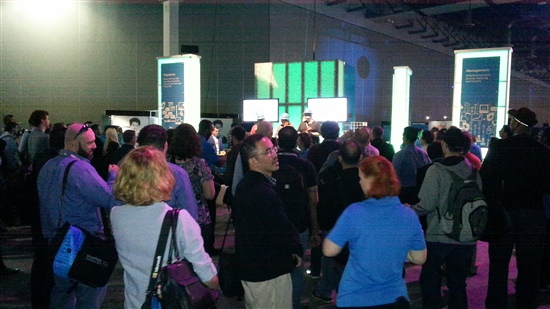 I have never worked with more creative, energetic, focused and FUN people than I do right now. Faces were sore from smiling, feet tired from standing, voices were horse from talking - but everyone worked hard to spread the word about Quest's SharePoint solutions until the last attendee left the exhibit hall.
It was a great show but I'm glad to be home! Now for one last, shameless marketing plug: Learn how Quest can help YOU Transform your SharePoint!!